Ingredients
1 1/4 cup

‏oil

1 1/2 cup

‏sugar

4

‏eggs

2 cups

‏all purpose flour

2 teaspoons

‏baking powder

1 teaspoon

‏baking soda

1 teaspoon

‏salt

2 teaspoons

‏cinnamon

3 cups

‏carrots (grated)

1/2 cup

‏walnuts or pecans (chopped)

3/4 cup

‏confectioners' sugar

8 oz

‏cream cheese

1/2 stick

‏butter

2 teaspoons

‏vanilla extract

1 cup

‏crushed pineapple (drained)

1/2 cup

‏walnuts or pecans (chopped)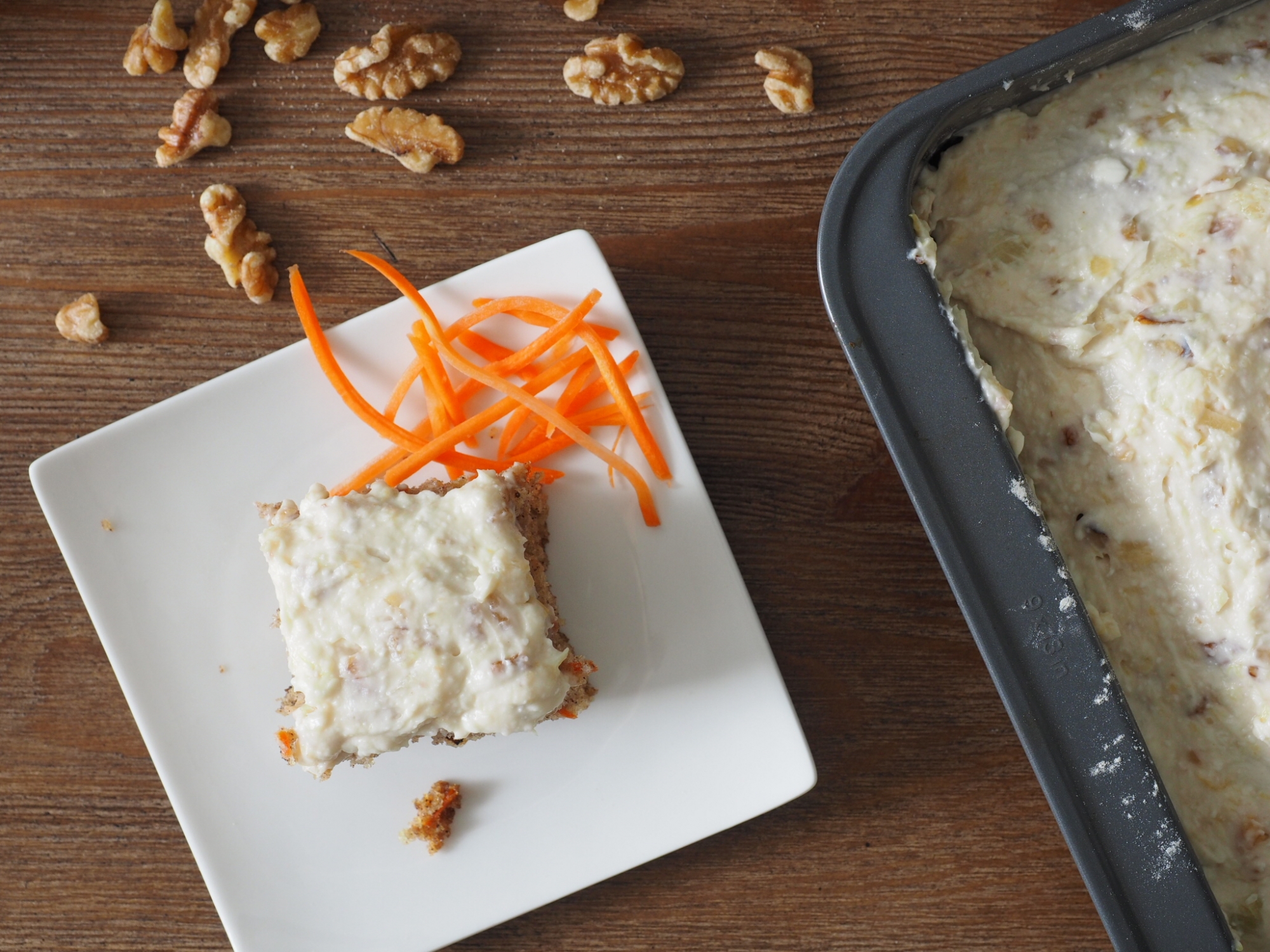 Carrot cake has always been one of my favorite cakes for 2 reasons. One, there's something fantastic about being able to turn a vegetable into a dessert – like a real dessert, not just one for health nuts. And two, it's moist and delicious, as long as you keep raisins out of the picture. For the photos I made this cake in a bread pan but having forgotten how dense this cake is, it didn't cook all the way through at first. The recipe has been adjusted to appropriate bakeware.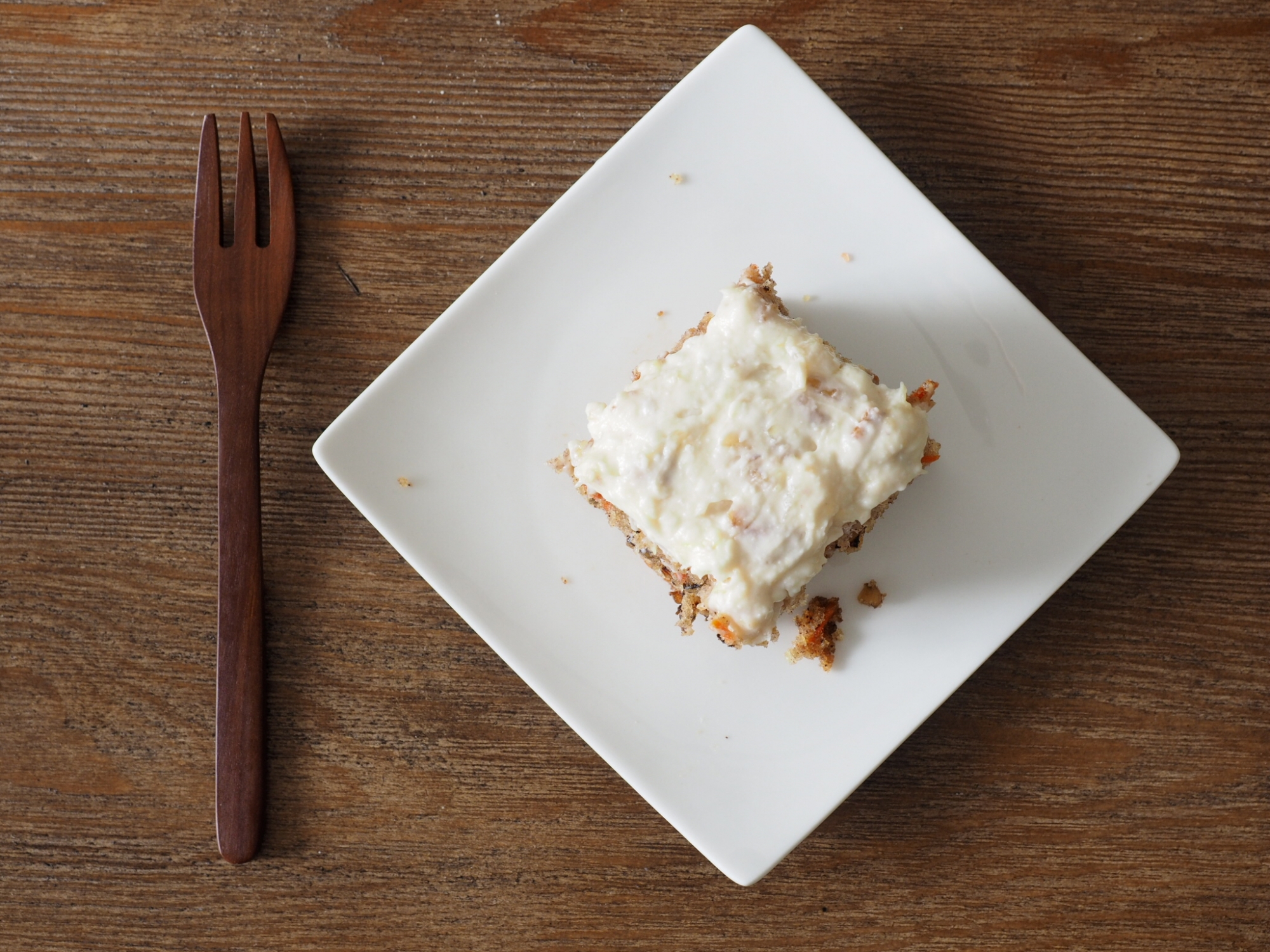 Preheat the oven to 350°
In a large mixing bowl, mix together the dry ingredients: sugar, flour, baking powder, baking soda, cinnamon, carrots and 1/2 cup of nuts
In a smaller mixing bowl mix together the oil and eggs
Slowly mix together both the dry and wet ingredients
Lightly flour a 9×13 pan and pour in the mixture. Bake for 45 minutes.
Drain as much liquid as you can from the canned pineapple. It sounds weird but I personally just measure out a cup, and squeeze it between my hands. 
Mix together confectioners sugar, cream cheese, butter, vanilla extract, pineapples and 1/2 cup nuts for the frosting and spread frosting on cake. Wait until the cake has fully cooled or you'll have runny frosting!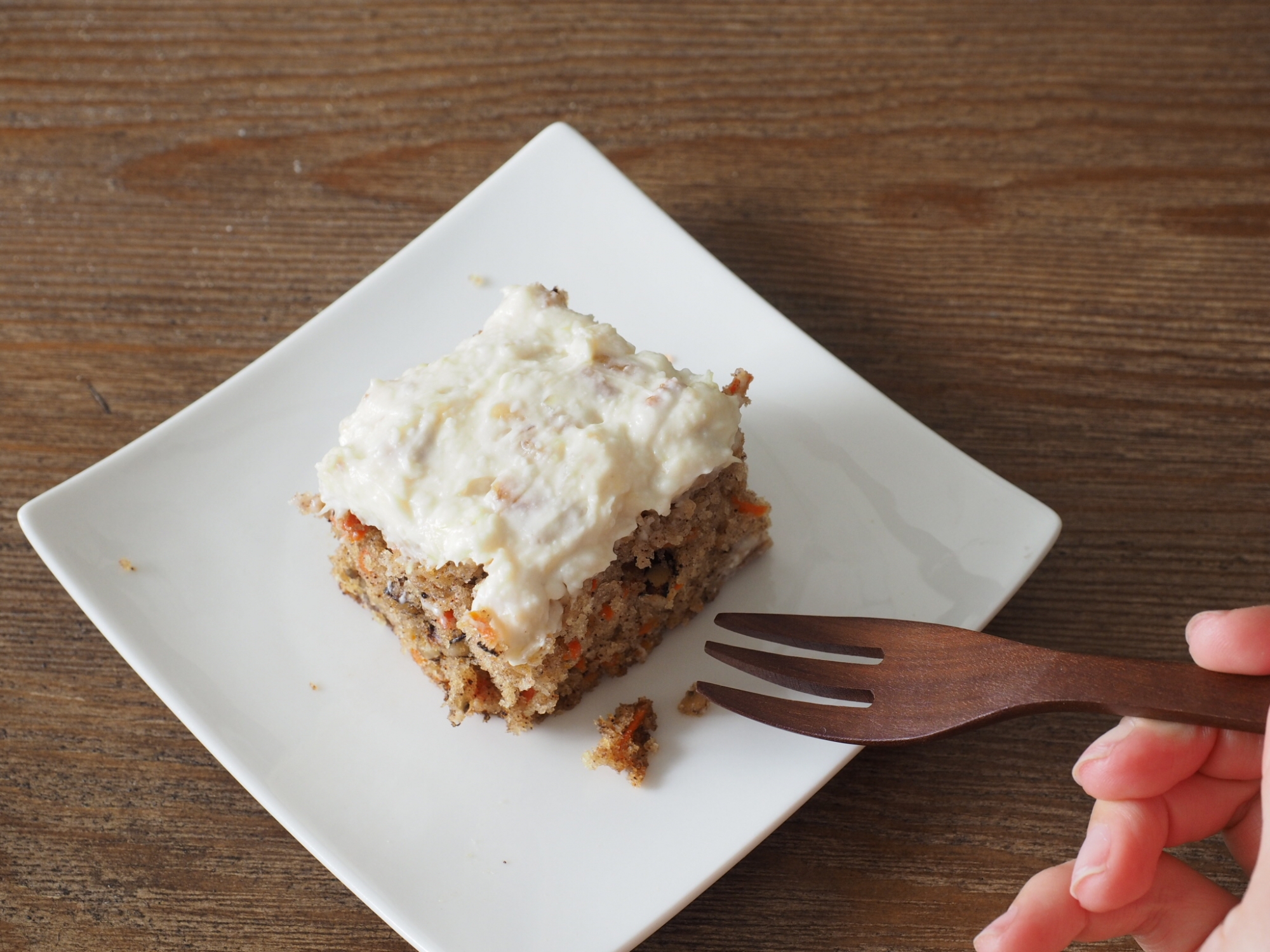 NOM!
Recipe By
forevernomday