Cornflake Chicken Nuggets
.75 lbs

‏chicken tenders

6

‏egg yolks

2 cups

‏flour

140 grams

‏corn flakes

1/4 teaspoon

‏paprika

1 teaspoon

‏salt

1/2 teaspoon

‏garlic powder

1/2 teaspoon

‏pepper
Yep, I'll be the first to admit it, I totally let Forever Nomday fall by the wayside. Woops! No one tells you though that when you get engaged that everything is about to become second priority to picking your date, then hiring all of your vendors, and figuring out every single one of your closest relatives updated addresses. Somewhere between moving to a new house and figuring out where everyone's going to sit, I even realized it had been a while but couldn't do anything about it because every time I'd start at a new recipe, a) I'd realize my bowls or measuring spoons were packed in an unknown box somewhere and b) I'd email a DJ a few days later only to find out that they just booked my date. So, at the risk of not having some cruise ship DJ on my special day forcing everyone to do the funky chicken, I apologize for being a little behind. But we're all moved in, and it's time to start cooking again!
I'll admit, I got the inspiration for this recipe from watching back to back recipe videos on Facebook this morning (sort of my Sunday morning in bed ritual). You know, the ones that shows you step by step how to make something delicious and you think, yea I can do that! I added a little twist of my own and then whipped up a homemade honey mustard. While I have a mini deep fryer that I love, sometimes you just want that deep fry feel without the grease! My recipe was a little sweeter as I used Honey Bunches of Oats (so that I could eat the leftovers for breakfast tomorrow, hehe) instead of just plain corn flakes, so I recommend using a sauce that balances the sweetness, like a honey mustard, BBQ or buffalo

Welcome back everyone, I've missed ya! *nom*
——————–
Start by washing the chicken, pat dry then leave out until it reaching room temperature. Preheat the oven to 350˚F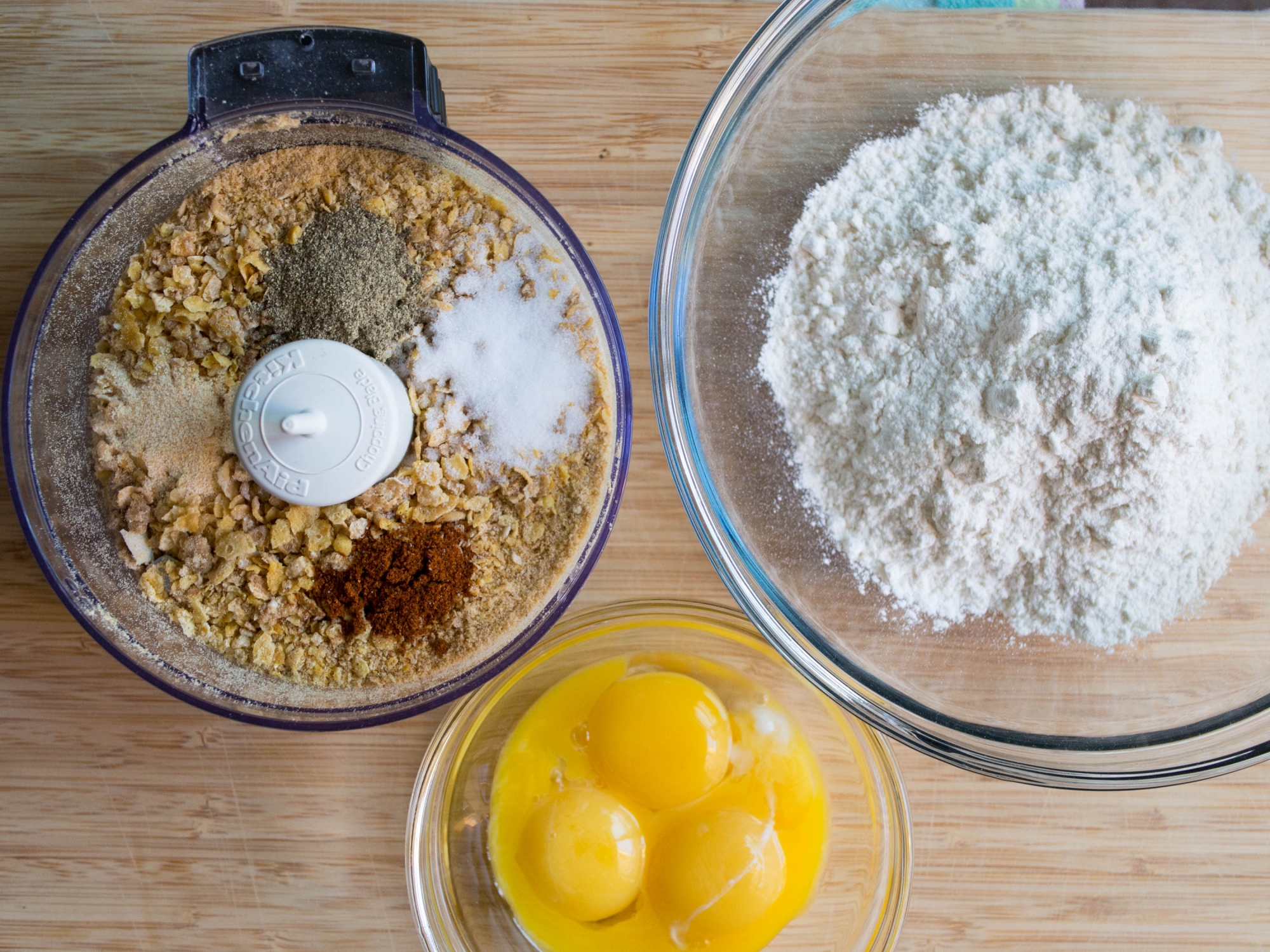 Place the corn flakes, garlic powder, salt, pepper and paprika into a food processor and chop until fine. Whisk the egg yolks in a small bowl and put the flour and the processed corn flakes in two separate bowls.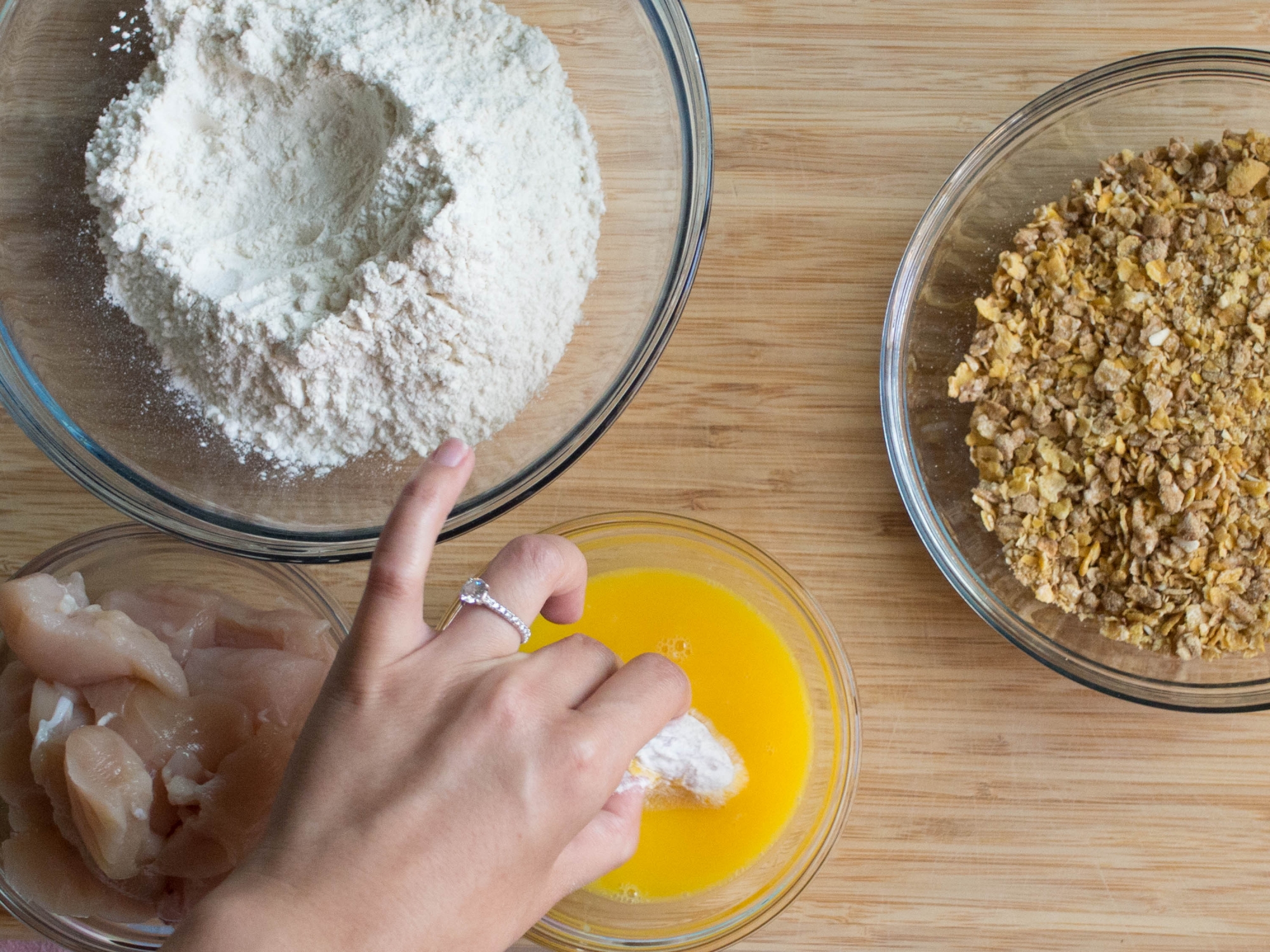 Cut the tenders up into 1 inch cubes, then one at a time, coat the chicken in the flour, then the egg yolk, then finally the corn flakes until fully coated. Place them on a greased sheet pan. They can be very close to each other if you're cramped for space because they will not expand at all. 
Bake for 18 minutes.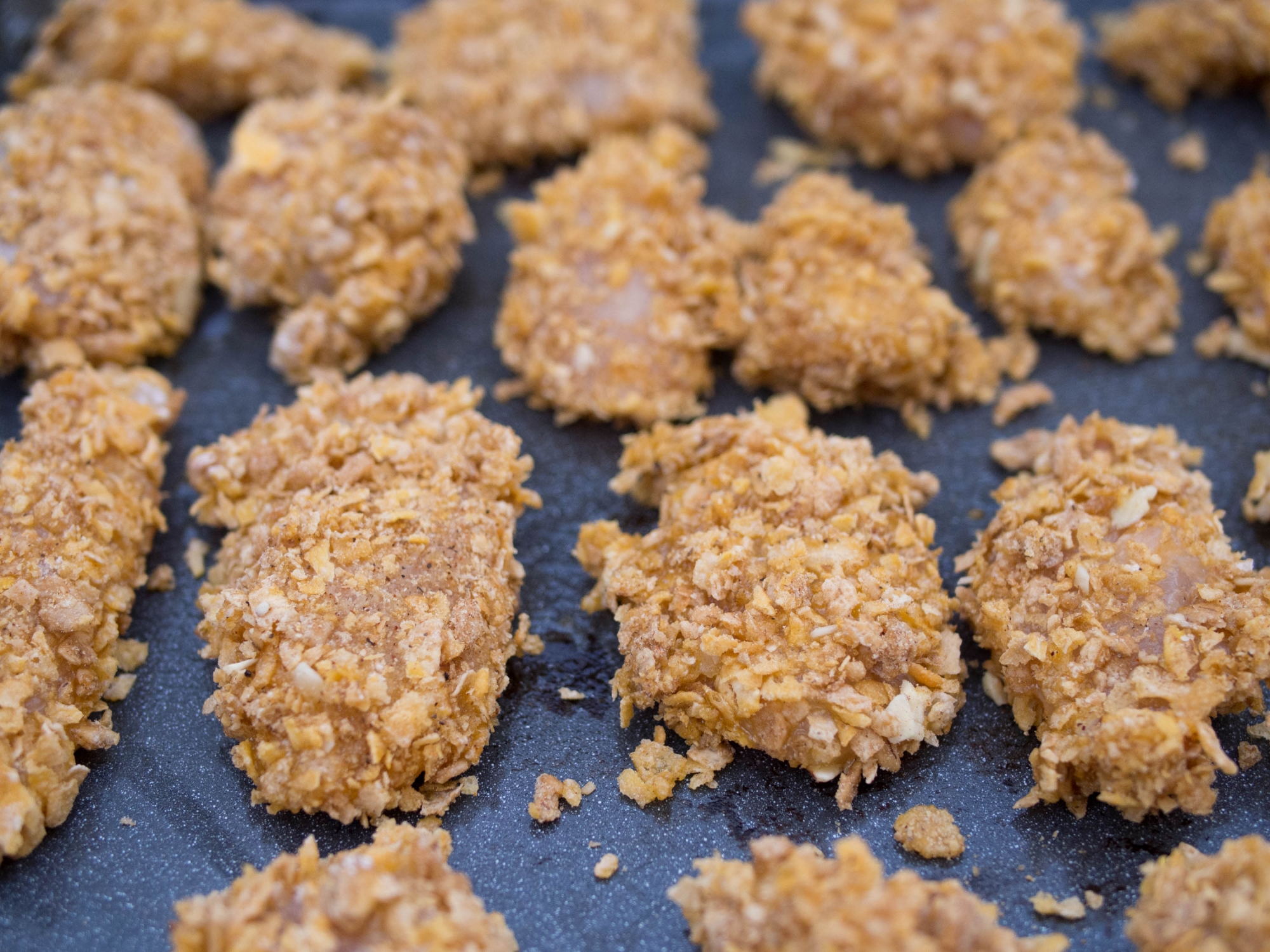 While the chicken is cooling, whip up the honey mustard! It's as easy as mixing all the ingredients together and whisk!
Honey Mustard Sauce
1 tablespoon

‏organic honey

1/4 cup

‏dijon mustard

1/4 cup

‏mayonnaise

1 tablespoon

‏distilled white vinegar

1/4 teaspoon

‏cayenne pepper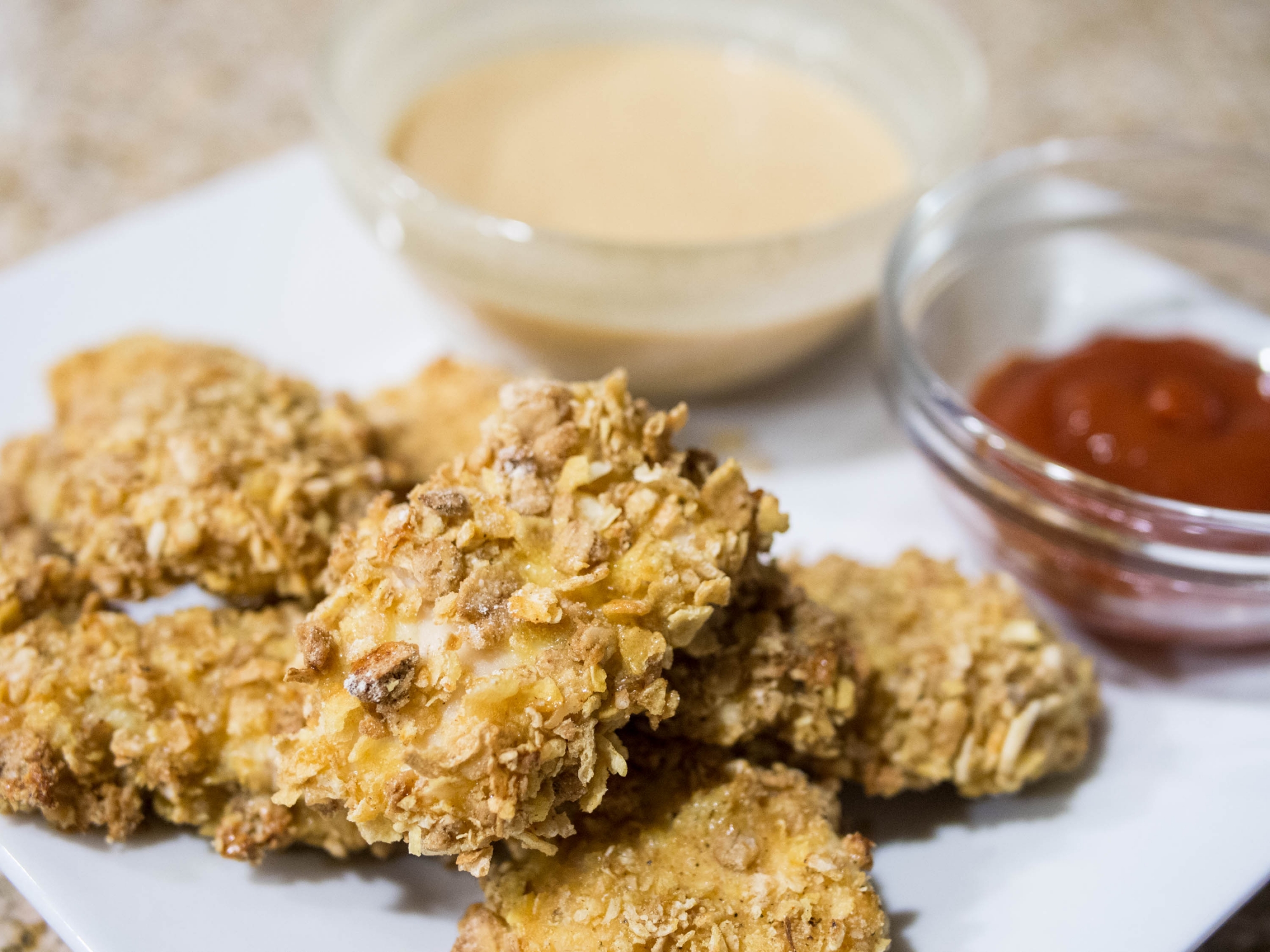 Enjoy the crunch without the deep fry! *NOM*
Categories
Recipe By
forevernomday