Prep
overnight min
Cook
20-30 min
Ice Cream Base
2

‏eggs

3/4 cup

‏sugar

2 cups

‏heavy whipping cream

1 cup

‏whole milk
Strawberries
2 1/2 cups

‏fresh strawberries, sliced

1/3 cup

‏sugar

1 teaspoon

‏lemon juice
When I was little my mom let me plant some strawberries in our backyard, I watered them every day until next to the little white flowers grew little green strawberries and those turned into big juicy red strawberries. I had a crazy sweet tooth so my mom let me to have a spoon of sugar with them and I would dip the strawberries into the sugar, watching as the sugar started to turn pink from the juice. While I'm no stranger to sweets, as seen clearly on the rest of the blog, I don't find myself these days craving pure white sugar, especially for my fruit. After my childhood, I never really saw that delicious pink sugar ever again.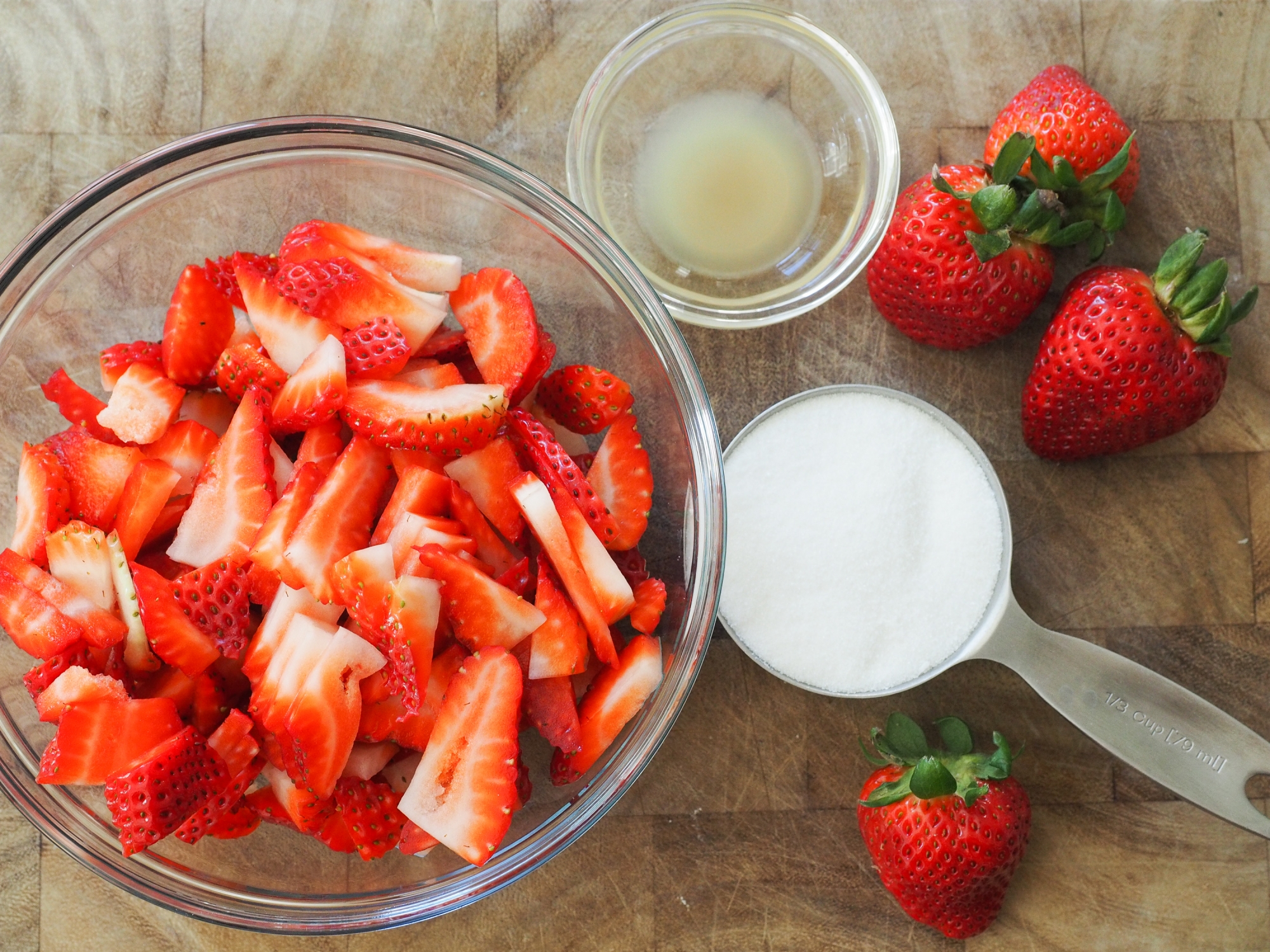 Well…. up until now.
One of the gifts of getting married (pun intended) is the fact the someone you know might think, "hmm.. I feel like Heidi and Jimmy would like it if we got them an ice cream maker." And you know what, that friend would be correct. While I'll always give different ice cream flavors a fair shot, realistically it's always going to come down to one of 3 flavors: cookies and cream, chocolate cookie dough, or strawberry. Growing up, we always ice cream in the freezer, coffee for my parents and strawberry for me, so it only seemed fitting that our first round of ice cream would be strawberry!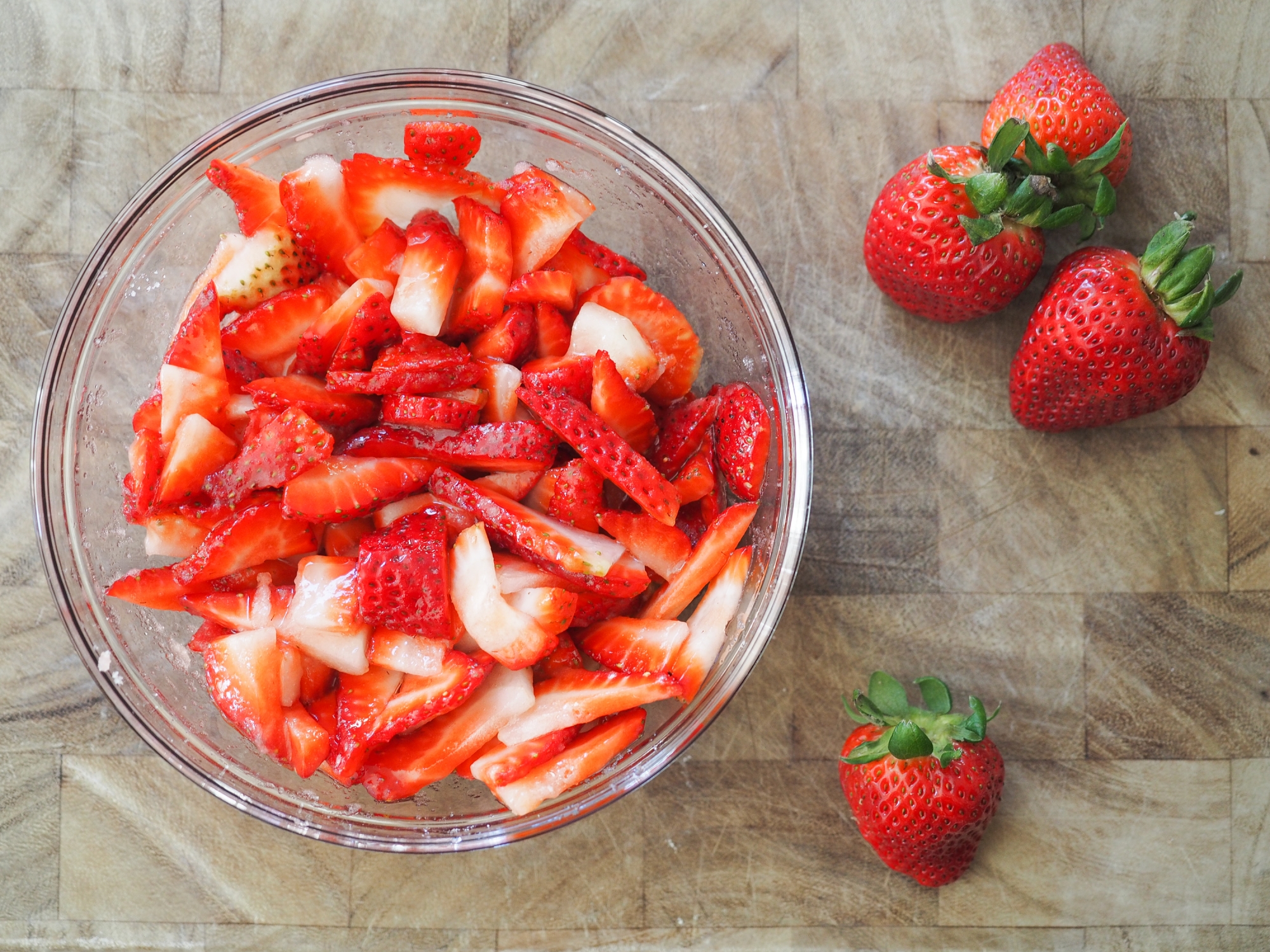 And that's when it happened. Pulling the chilled strawberry mixture out of the fridge, I was united again with that childhood pink sugary goodness. Making homemade ice cream was nostalgic and honestly felt really good putting ingredients in and having it taste straight out of a Häagen-Dazs pint. I've seen recipes that call for egg, some that require you to cool the egg mixture on medium heat, and some with no egg at all. But for this recipe we went the egg route.
Disclaimer: The use of raw eggs increases risk of foodborne illness from eating raw or undercooked animal foods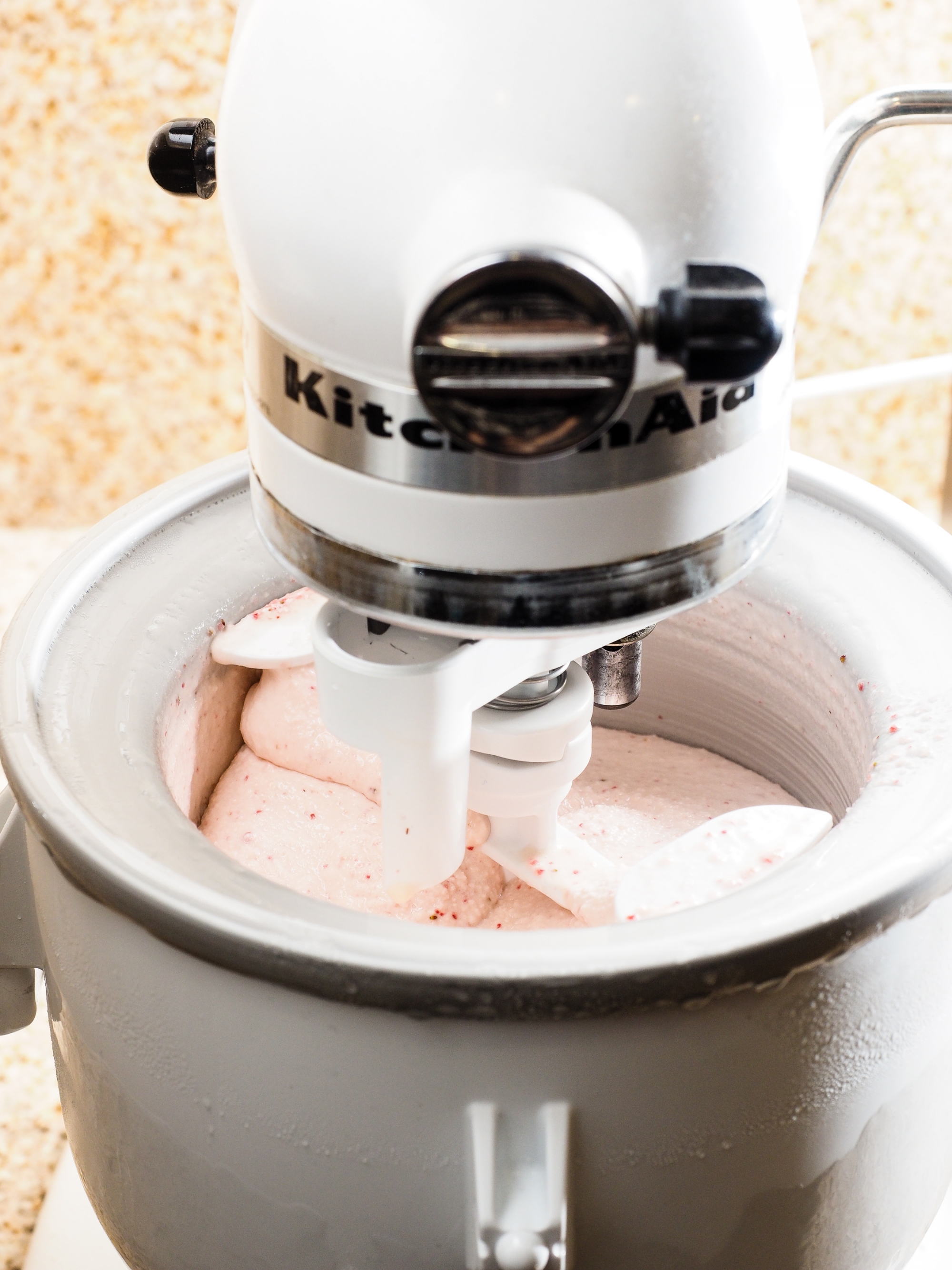 Place your KitchenAid ice cream mixer in the freezer for at least 12 hours to fully freeze. Once you're ready to use the mixing bowl, you'll want to be ready to pour in your ice cream immediately as it will start thawing immediately. 
Wash then dry the strawberries. Slice them and set them aside in a small bowl.
Pour in the lemon juice and mix the strawberries until they are evenly coated in the juice. Do the same with the sugar.
Cover and place in the fridge for at least an hour.
Whisk eggs for 1-2 minutes until light and fluffy, whisk in the sugar until fully incorporated, then the cream and milk.
When the strawberries are ready, use an immersion blender to puree, then add to the ice cream base.
Churn the ice cream for 20-30 minutes then move the ice cream (it will be soft) into an airtight container and allow to freeze for a couple hours.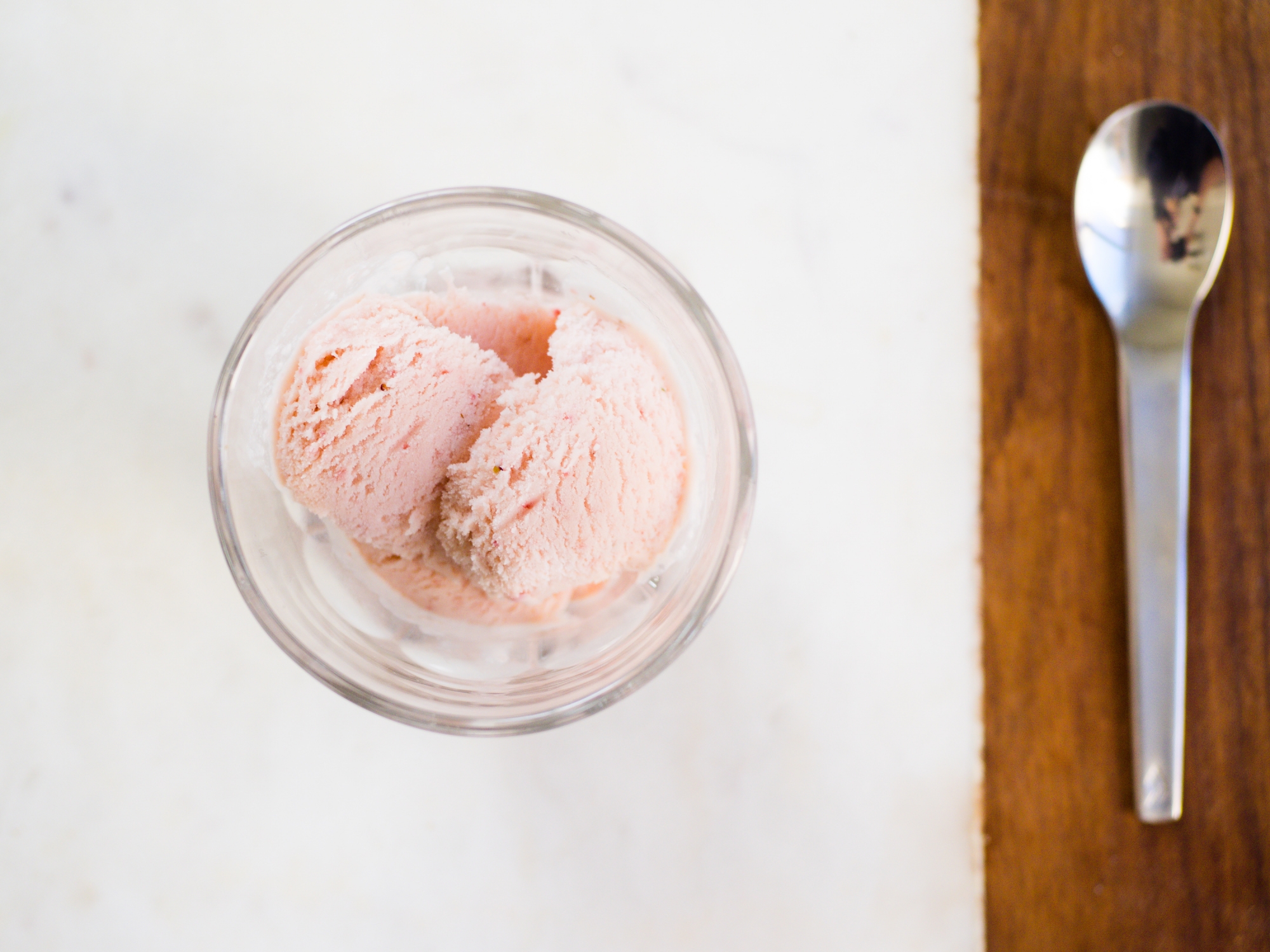 Categories
Recipe By
forevernomday