April 4, 2015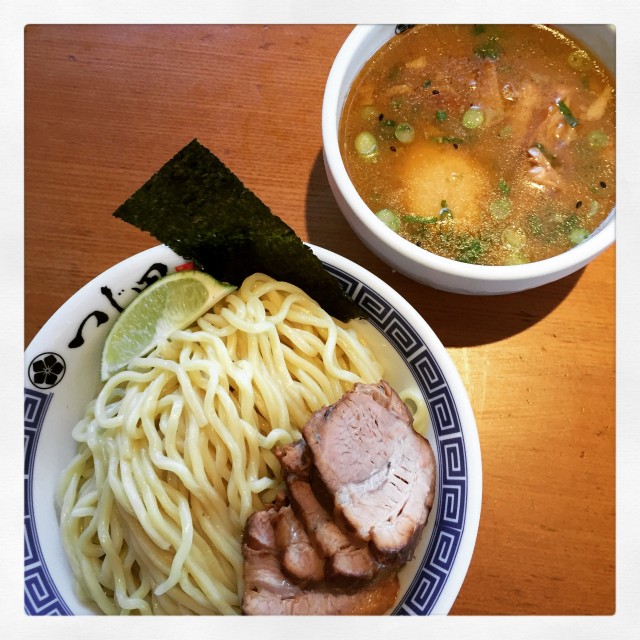 Because we can't spend every day cooking, many posts here will focus on the places we believe are doing great things with food.
Recently we took a trip up to Los Angeles, a city I have a love-hate relationship with; an epicenter for delicious food and traffic. But it was a friend's birthday so packed the car and drive up from San Diego. For lunch we ended up at Tsujita LA, a small and intimate ramen shop that specializes in their Tsukemen and the fact that they slow cook their pork belly for 60 hours. Yes, 60 hours.
Tsukemen (つけ麺) is a Japanese noodle dish consisting of ramen which is eaten after dipping in a separate bowl of soup.
I have a strong opinion on standing in line for free ice cream on Free Ice Cream Day, or being one of the first 100 people in line to get a t-shirt, because really I'd rather spend the $4 than waste 1.5 hours of my life. But when it comes to good food, I'll wait. So we waited. And it was definitely worth it. I appreciate an award winning restaurant that can gain tons of recognition within Los Angeles and not let it get to their heads.
The menu was simple. Now I'm a ramen girl and have never felt the urge to get a dipping noodle over a good fatty broth, but when a steakhouse is known for their dry aged steaks you don't order the salad. It even has step by step instructions on the back to show you how to dip your noodles in case you've never done it before.
Ever find yourself with leftover broth when eating ramen?  Take it home and make rice with the broth instead of water. It's like an Asian take on risotto. Try it now, thank me later.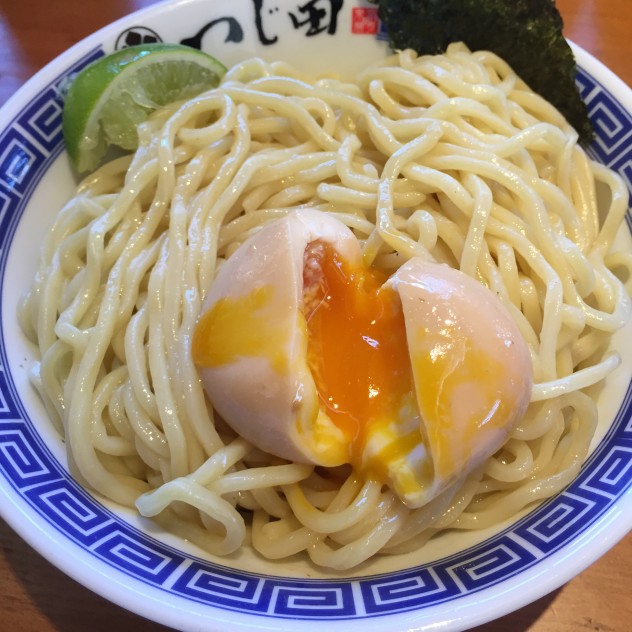 The staff was really nice, super informative on the process and filled up our dipping sauce with broth so we could continue to eat it like a ramen when we wanted to stop dipping. And to complete the meal, the egg was perfect.
Rating: 3 NOMS! Food, nom. Service, nom. Price, nom. Will definitely return again.